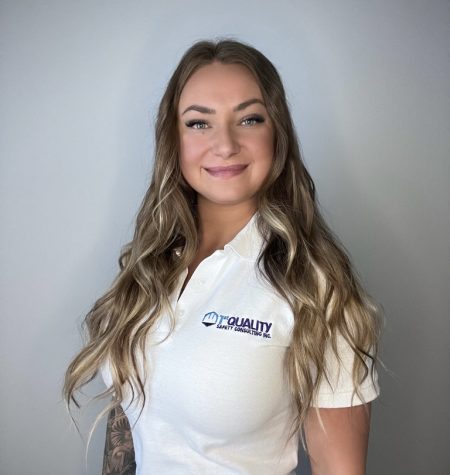 MARLYS WILSON, CRSP, GRADIOSH, NCSO
I'm Marlys Wilson, the founder and Lead COR Auditor of 1st Quality Safety Consulting Inc. I consistently focus on improvement and dedication not only to my career, but my hobbies as well which include training in the gym, jamming out at vocal lessons & karaoke and travelling to warm destinations to surf, SUP or scuba dive. After gaining several years of experience working as a safety professional in the construction and oil & gas industries, I achieved the CRSP (Canadian Registered Safety Professional) certification at the age of 24 and have since been growing my business while safety consulting for clients throughout Alberta and BC. I ensure we deliver 1st quality safety services by focusing on detail and executing an exceptional safety culture to exceed the expectations of the organization. Promoting safety to engage workers so that compliance with and understanding of safety is achieved is a priority of mine. I look forward to helping you develop, manage, or audit your health and safety program!
I'm Sarah Hughes, the Training Lead and Sr. Safety Consultant for 1st Quality Safety Consulting. I have over 9 years of experience in health and safety primarily in the oil & gas and construction industries. My passion for teaching drives my motivation to facilitate safety courses in a way that will set your management, supervisors and front-line workers up for success with the skills and knowledge they need to drive their careers with safety at the forefront. By using a hands-on approach for safety training, I ensure students are engaged and can put into practice the knowledge they have acquired. When I am not working, you can find me spending time with family or hiking to the summit of a mountain in the Rockies.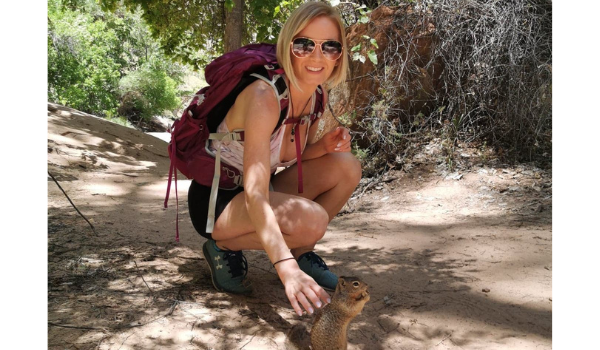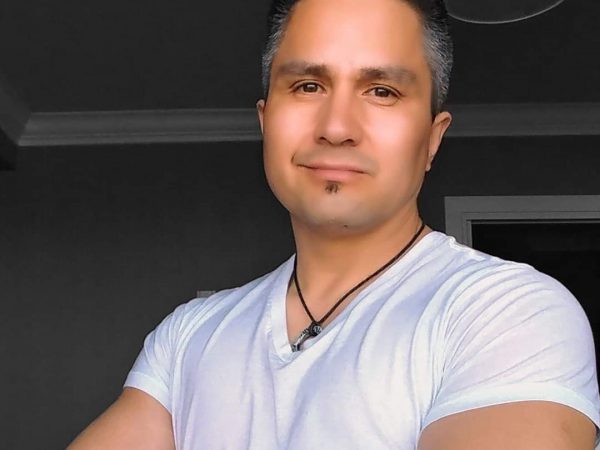 Francisco valenzuela, CRSP, NCSO
I'm Francisco Valenzuela, Sr. Safety Consultant for 1st Quality Safety Consulting. Along with achieving the CRSP designation in 2011, I have over 25 years of experience in the energy industry with 16 years specifically in an Occupational Health and Safety role. My project portfolio has been diverse, ranging from plant construction, commissioning, start-up, maintenance, pipeline construction, heavy civil road/lease construction and mine advance and maintenance. I have worked as part of the Construction Management Teams on small CapEx projects to multi-billion-dollar mega-projects in the energy and mining sector. I also have an extensive background in behaviour-based safety principles, risk management, inspections, incident investigations, HSE program development, auditing, claims management, contractor management, team building and safety leadership training. I facilitate Ground Disturbance training and am a subject matter expert on these activities. Off-duty I enjoy spending time with my kids, and you can find me on a mountain whether I'm climbing up the side on the rocks or ice, hiking, biking, camping or skiing.
Jon Chard, B.A. Kin, NCSO
I'm Jon Chard, Sr. Safety Consultant for 1st Quality Safety Consulting. I have over 8 years of health and safety experience in the oil & gas, mining, construction, and drilling and blasting industries. During this time, I have worked with personnel at all levels including corporate leadership, site supervision and tradespeople. These experiences with a variety of stakeholders have allowed me to acquire insights into all aspects of safety program development. This, combined with a proactive approach regarding HSE education, have helped me to develop the skills necessary in assisting clients with the creation and implementation of safety programs that produce effective field level results in preventing incidents and improving workplace efficiencies. I have a passion for fitness that I pursue through activities such as hiking, skiing and biking. Whether it's the Rocky Mountains, Caribbean or Europe, I love to travel.