Confined Space Entry and Monitor Training (CSEM)
All those responsible for the entry, planning and supervising of confined space activities and all those administering employees and/or monitoring entry into restricted or confined spaces require training.
1st Quality Safety Consulting Inc. provides confined space entry and monitor training. Course materials, workbooks and writing utensils are provided. Coffee and lunch breaks are scheduled, though trainees must provide their own lunch. Upon completion of the course, students are issued a certificate showing proof of training.
Class duration: 8 hours
Maximum number of participants: 12
This 8-hour entry-level course is designed for individuals responsible for confined space entry and planning and/or supervising employees that work in confined spaces in both general industry and construction. It guides you through all aspects of working in a confined space; from entry and exit to safe work and rescue procedures. 
Roles and responsibilities of workers, supervisors, managers, and confined space monitors
OHS standards and regulations
Code of Practice and requirements for developing a Code of Practice
Identification and classification of restricted and confined spaces
Identification of hazards (atmospheric, physical, and mechanical)
Requirements for working in or around restricted and confined spaces
Hazard assessment and control methods/measures
Entry planning and permitting
Atmospheric testing
Signage and tagging
Emergency response/non-entry and entry rescue
Application exercises focusing on confined space equipment, inspection, gas detection, and atmospheric testing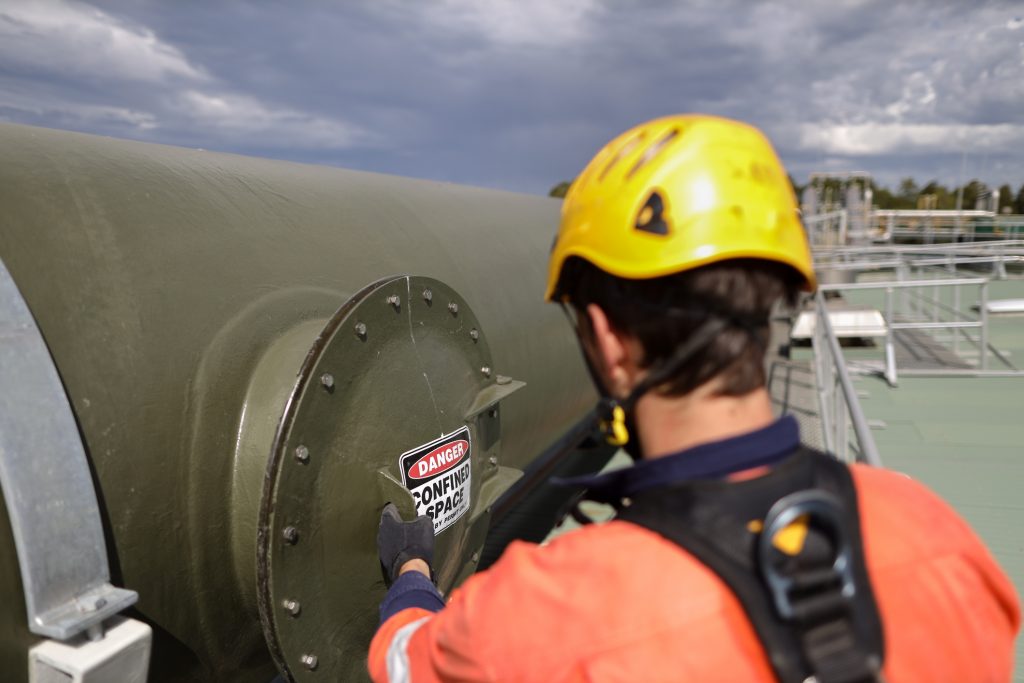 1st Quality Safety Consulting Inc. meets with your team to discuss and develop your program. Our safety courses are aimed at increasing internal communications regarding standards and procedures.
NEED CONFINED SPACE ENTRY & MONITOR TRAINING?
Looking for professional safety consultants that are passionate and knowledgeable?
Contact us for a quote, and arrange your confined space and entry monitor training today!