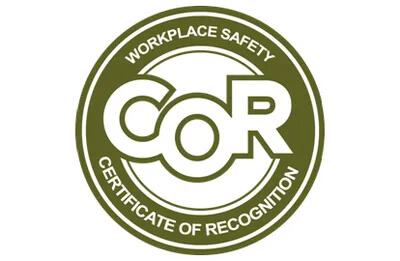 By achieving SECOR certification, you demonstrate to the construction industry that your health and safety program has been developed, implemented and evaluated by an OHS professional. Having SECOR automatically qualifies you ahead of others when clients are looking to hire safety-conscious sub-contractors for work.
WHO is the SECOR Starter Program for?
Companies operating with 10 or less employees
Companies who are just starting out
Companies who have been operating without a SECOR and want to take their business to the next level!
WHAT does the SECOR Starter Program include?
Assistance opening a WCB account
Assistance registering as a member with your chosen certifying partner
Customized safety program that directly correlates with SECOR requirements
TLC (Temporary Letter of Certification) submission (if the ACSA is your chosen certifying partner)
SECOR evaluation and submission
PROS to obtaining a SECOR
Confidence knowing that your company is accountable for health and safety.
Clients are more likely to hire you over a company that doesn't have SECOR.
10% industry rate discount on WCB premiums for your first year of having SECOR.
Up to a 20% refund on your WCB Premium Rate in the following years determined by your claim cost history. Less injuries = less claims = larger discount.
Improves the overall efficiency of your operations especially if you plan on expanding your business.
This is your One-Stop-Shop to Safety Success!