Mobile Elevated Work Platform (MEWP) Training
All persons engaged in mobile elevated work platform operations are required to be trained on the safe use of the equipment as well as any associated hazards. This includes both operators and ground personnel.
1st Quality Safety Consulting Inc. provides aerial work platform training. Course materials, workbooks and writing utensils are provided. Coffee and lunch breaks are scheduled, though trainees must provide their own lunch. Upon completion of the course, students are issued a certificate showing proof of training.
Class duration: 8 hours
Maximum number of participants: 12
Elevated work platform training prepares operators and ground personnel to work safely in all kinds of environments. This course gives operators the information and skills needed to work efficiently on different job sites. We provide a basic understanding of mobile elevated work platform maneuvering, maintenance, and operation. 
Identification and knowledge of different types of aerial lifts (MEWP classifications; scissor lifts, boom lifts, articulating and telescoping lift mechanisms)

Safety awareness (responsibilities, safety labels and decals, pre-use inspection and data plate specifications, orientation arrows, manuals, capacity ratings, capacity for multiple people, safety devices)

Common hazards identification and awareness (hazard assessment, fall hazards, collision hazards, weather hazards, stability and tipping hazards, hierarchy of hazard controls)

Inspection requirements (types of inspections, record keeping, required PPE)

Machine controls (ground/platform controls, functions, footswitch and emergency stop procedures)

Function tests (ground & platform controls, limit switches and brake tests) 

Machine operation (preparing to use a MEWP, using outriggers, raising the platform, traveling, operating on slopes, indicator lights, start-up and shut down procedures, loading & unloading, emergency procedures)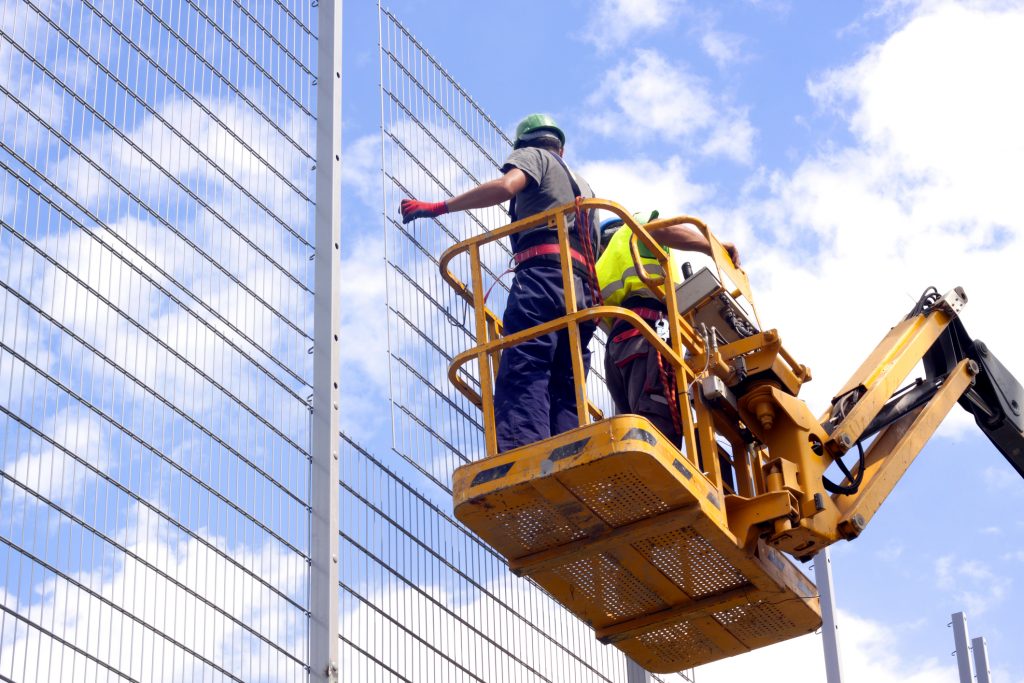 Our safety courses are aimed at increasing internal communications regarding standards and procedures.
Need Mobile elevated work platform training?
Contact 1st Quality Safety Consulting Inc. for a quote, and arrange your mobile elevated work platform training today!